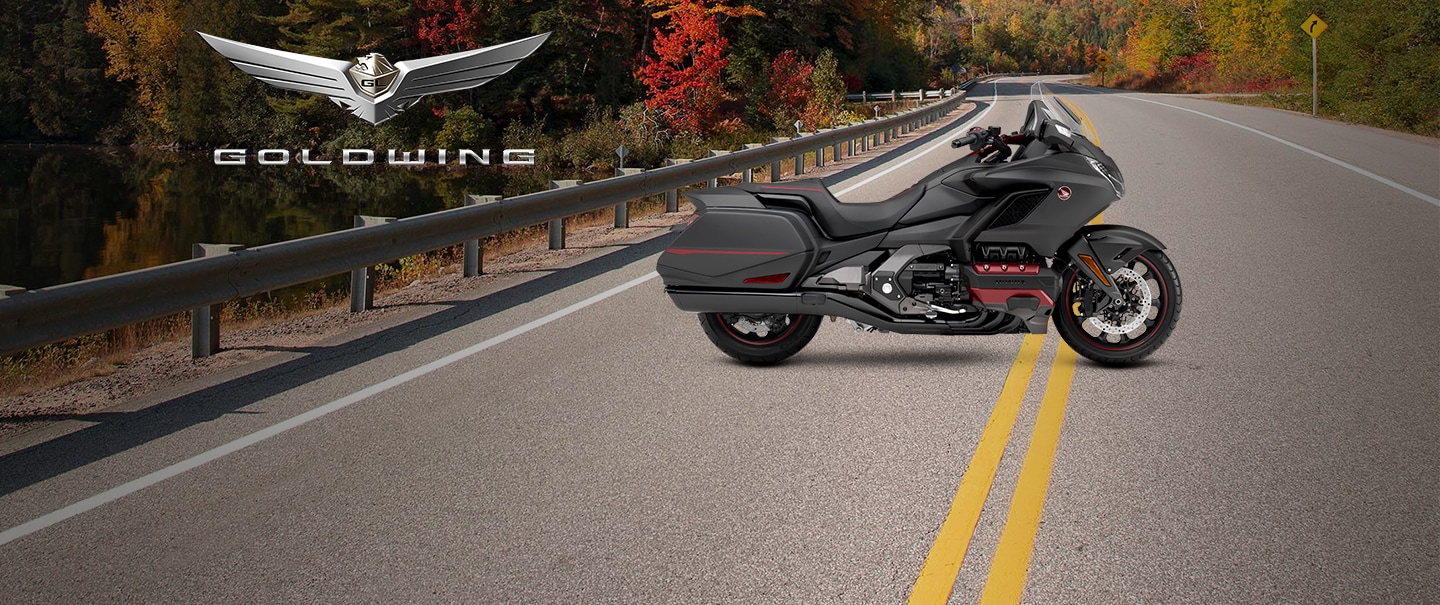 LEGENDARY PERFORMANCE

Honda is the powersports leader in Dual-Clutch Transmissions, having debuted it on the 2010 VFR1200F motorcycle and adapted, re fined and expanded it to other bikes since - including the award-winning Africa Twin - and premium ATVs and rugged Side-by-Side vehicles. While both the manual transmission and the DCT version on the Gold Wing have the same finaldrive ratio in top gear, the additional seventh gear in the DCT allows the lower gears to be more tightly spaced, resulting in less engine-speed drop when switching gears. Aside from functional differences, the Honda DCT-equipped Gold Wing and Gold Wing Tour models maintains the same direct shift feel as traditional manual transmission models, yet delivers quieter shifts and frees you from clutch- and gear-changing duty - creating a new dimension of motorcycle touring and convenience you simply must experience for yourself.
Features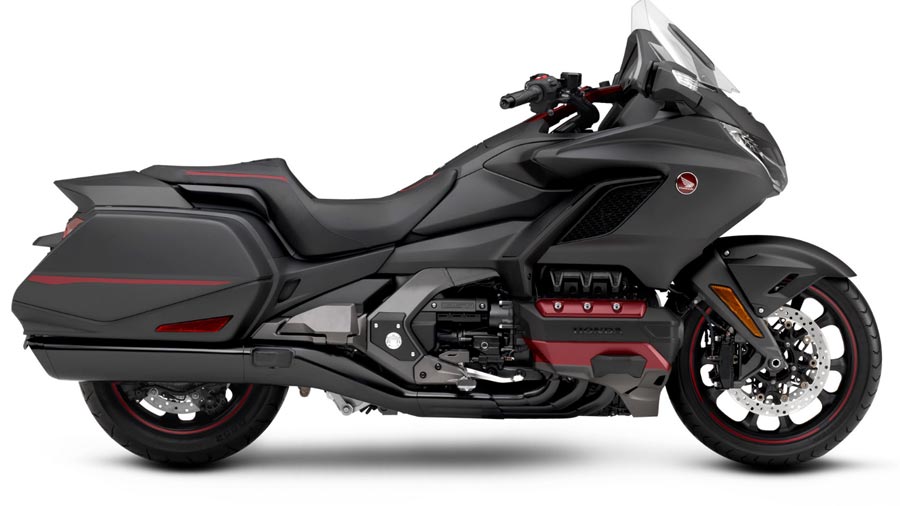 Athletic Styling
Lighter, more responsive, more athletic - the new-generation Gold Wing rides a whole lot better than ever, and we've given it sleeker styling to match its energetic character. While the bodywork still offers excellent weather protection, it's crisper now, exposing a little more of the engine and chassis. You get better performance, better looks, and a better all-around touring experience.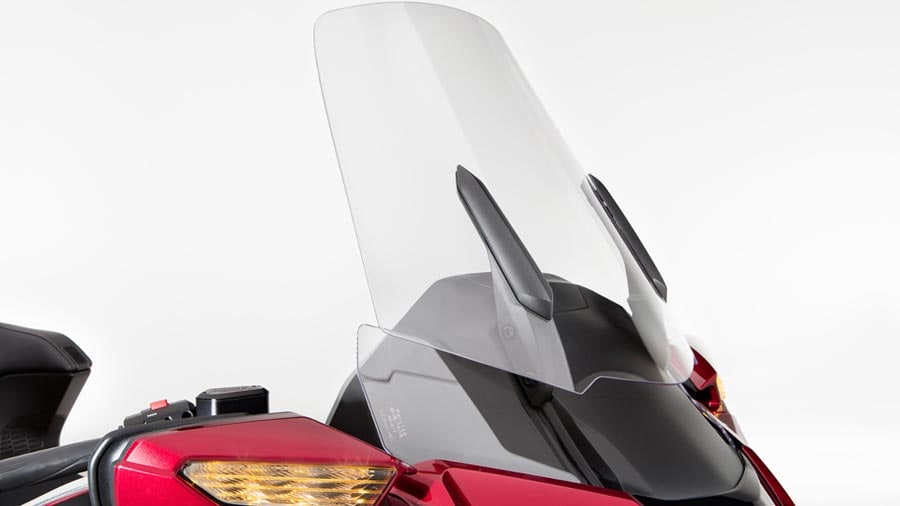 Adjustable Electric Windscreen
Every touring rider can appreciate the extra wind and weather protection from the Gold Wing's fully adjustable electric-powered windscreen. For better usability, the windscreen will move to the lowest position when the ignition is turned off. When you start to ride again (5 km/h or more), the windscreen returns to the last position you set it.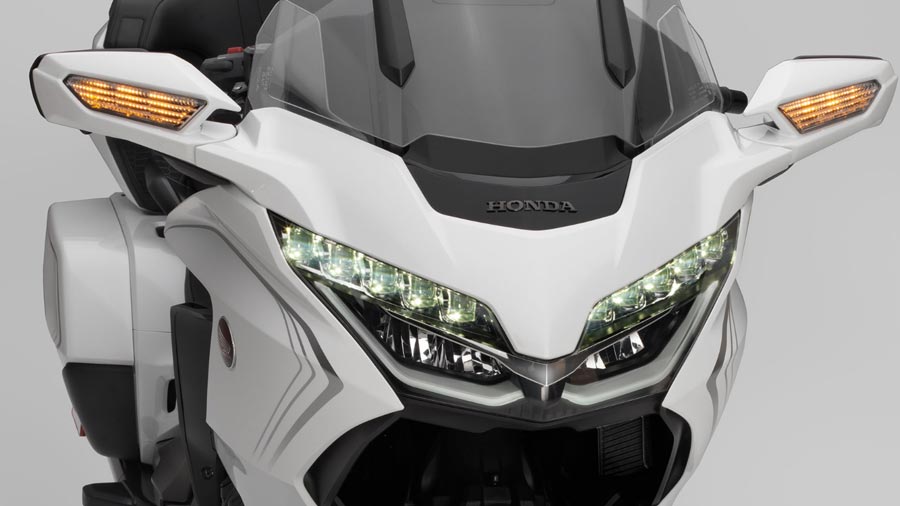 Brilliant LED Lighting
Day or night, you'll love the Gold Wing's LED lighting. The LED headlight design helps to light the way brilliantly when it's dark, while the headlight and LED tail light contribute to the bike's sleek styling. Plus, angular mirrors feature integrated self-cancelling LED turn signals.
Gallery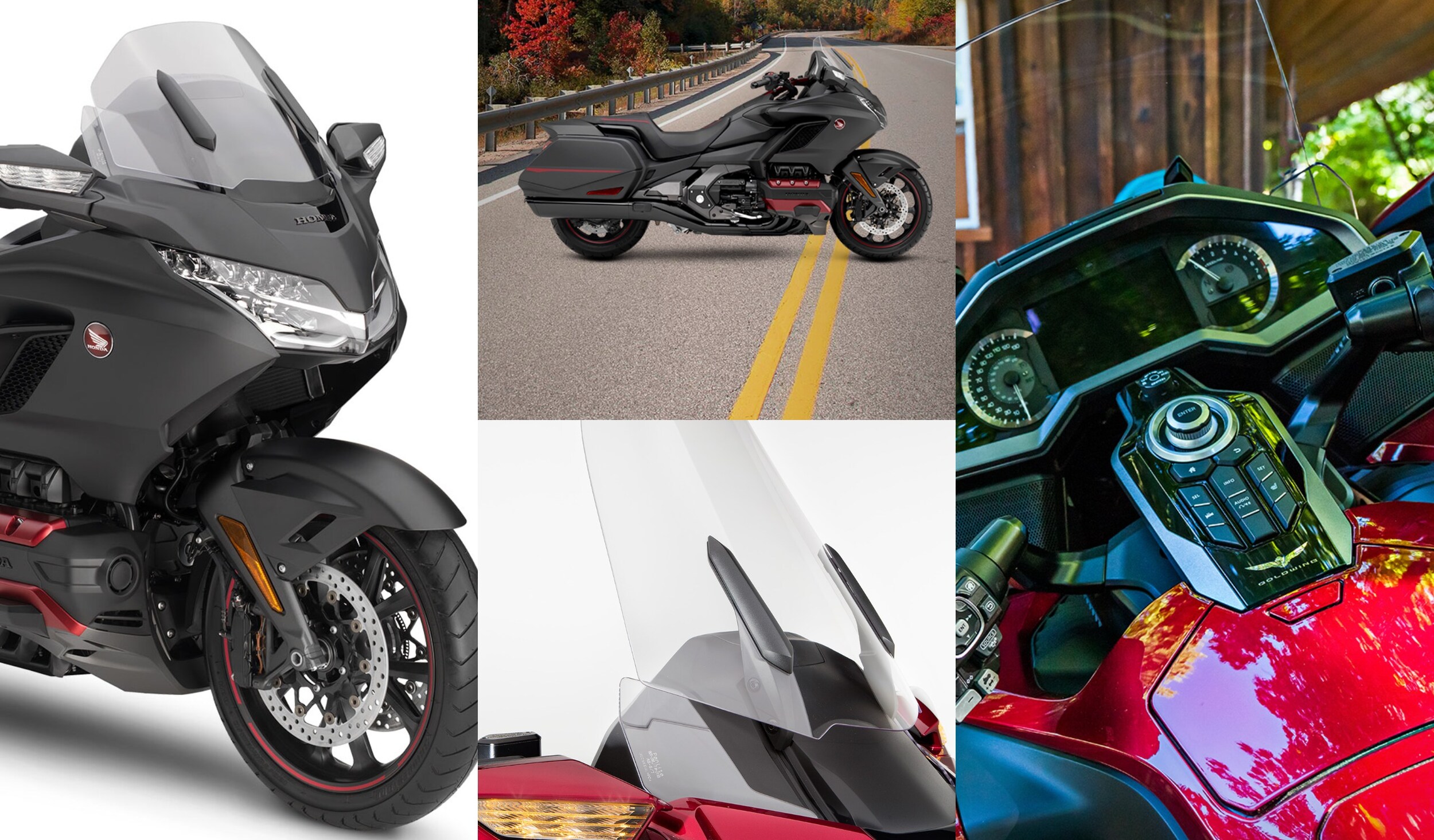 Specifications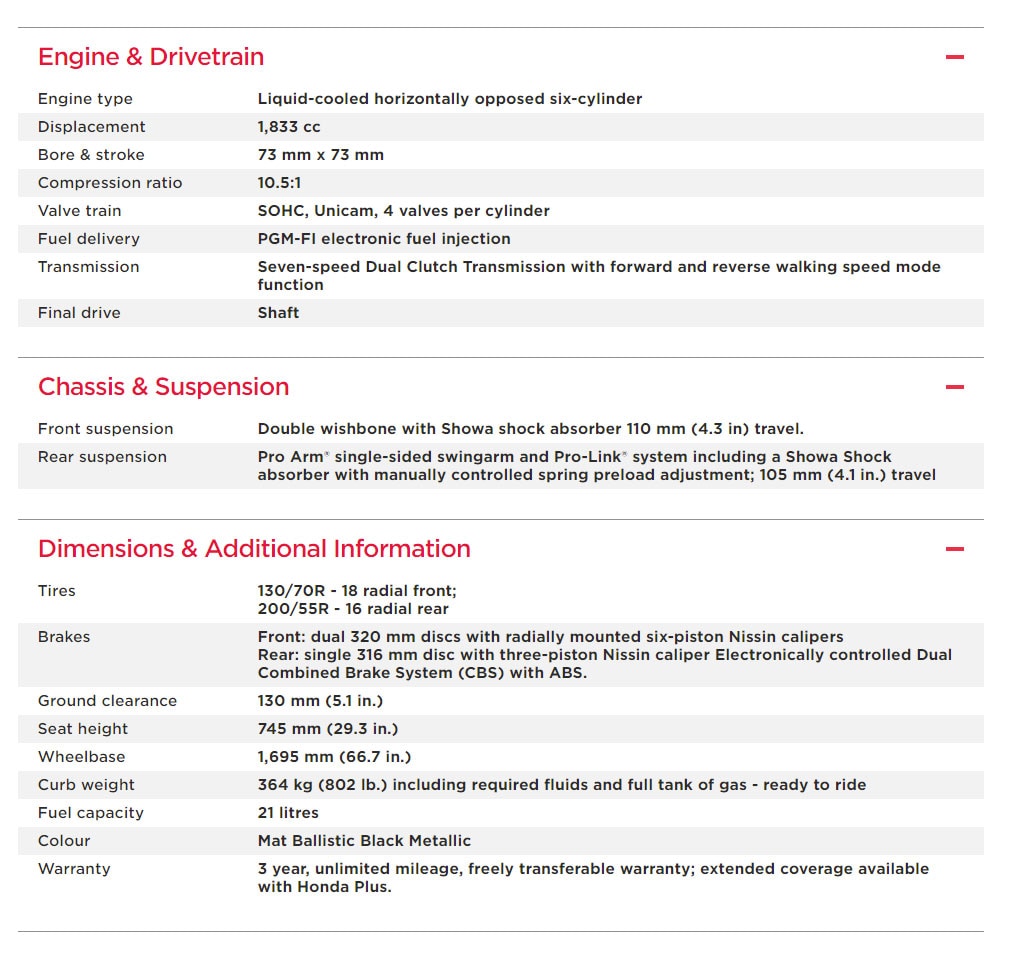 Make an Inquiry