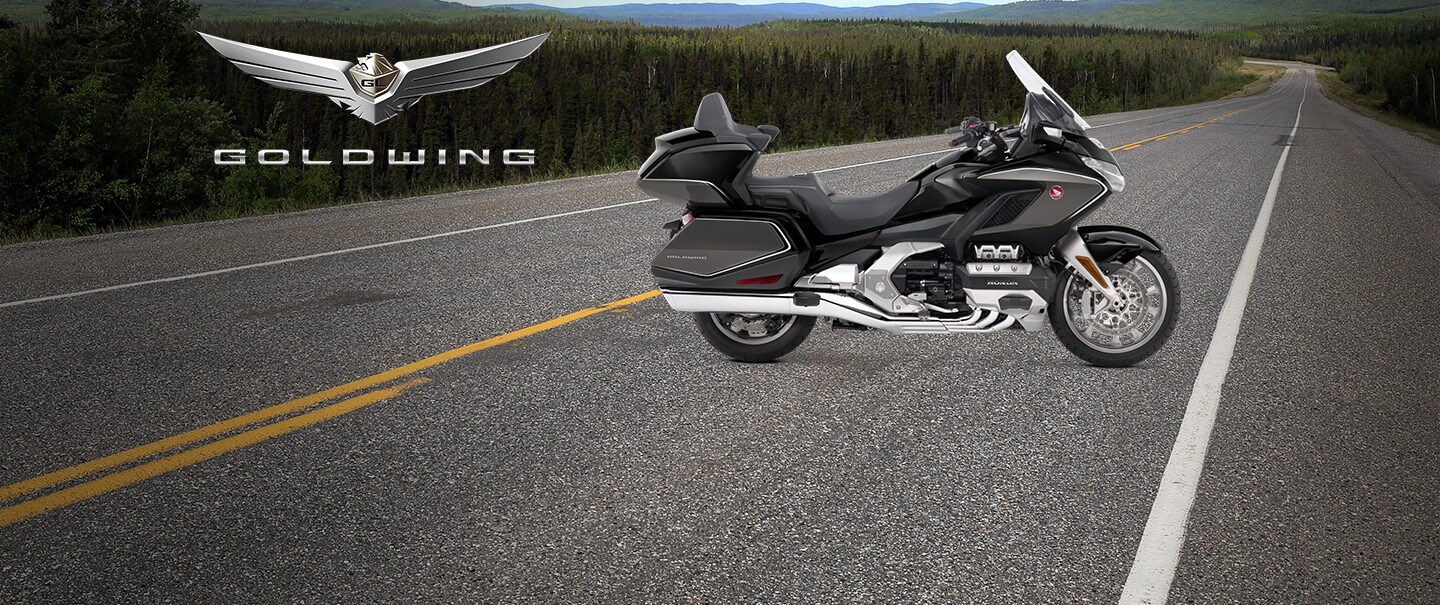 REVOLUTIONARY FLAGSHIP PERFORMANCE

The Gold Wing Tour DCT Airbag model features a revolutionary Honda seven-speed Dual-Clutch Transmission (DCT) designed with long-distance touring in mind. Using two clutches controlled by sophisticated electronics and hydraulics to change gears quicker and more smoothly than a traditional manual transmission, it easily takes on clutch and shifting operations to allow more rider focus on acceleration, cornering and braking. As the first motorcycle manufacturer to outfit a two-wheel model with an airbag back in 2006, the Gold Wing Tour DCT Airbag model - as its name would imply - comes equipped with an innovative Honda airbag system that is engineered to deploy in the event of a frontal collision. Known for packing a powerful combination of advanced technology and game-changing performance, it's an experience like nothing you've felt before. After sitting in the saddle, you'll know exactly why it's held such legendary status for over 40 years and counting.
Features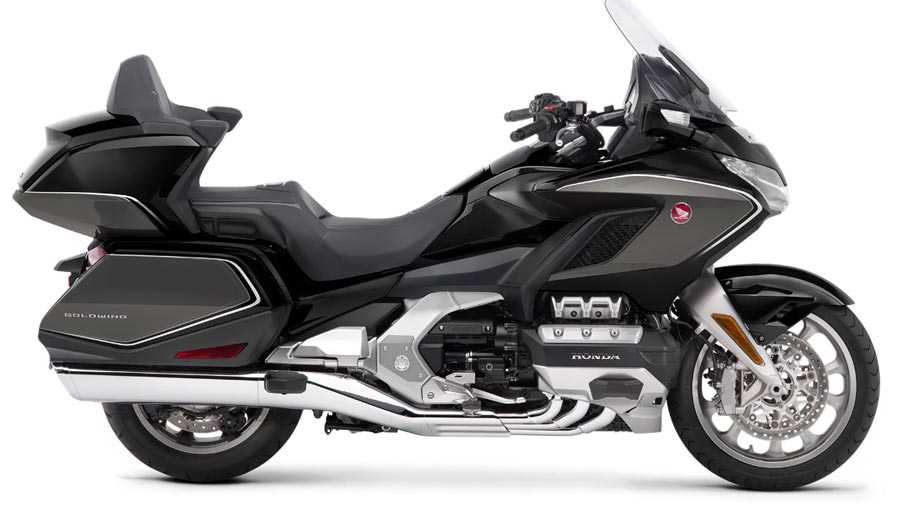 Athletic Styling
Lighter, more responsive, more athletic - the new-generation Gold Wing rides a whole lot better than ever, and we've given it sleeker styling to match its energetic character. While the bodywork still offers excellent weather protection, it's crisper now, exposing a little more of the engine and chassis. You get better performance, better looks, and a better all-around touring experience.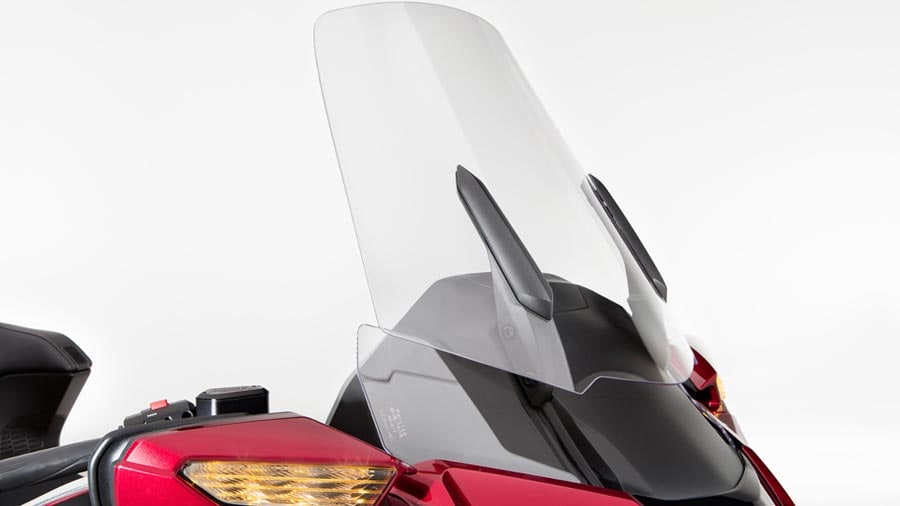 Adjustable Electric Windscreen
Every touring rider can appreciate the extra wind and weather protection from the Gold Wing's fully adjustable electric-powered windscreen. For better usability, the windscreen will move to the lowest position when the ignition is turned off. When you start to ride again (5 km/h or more), the windscreen returns to the last position you set it.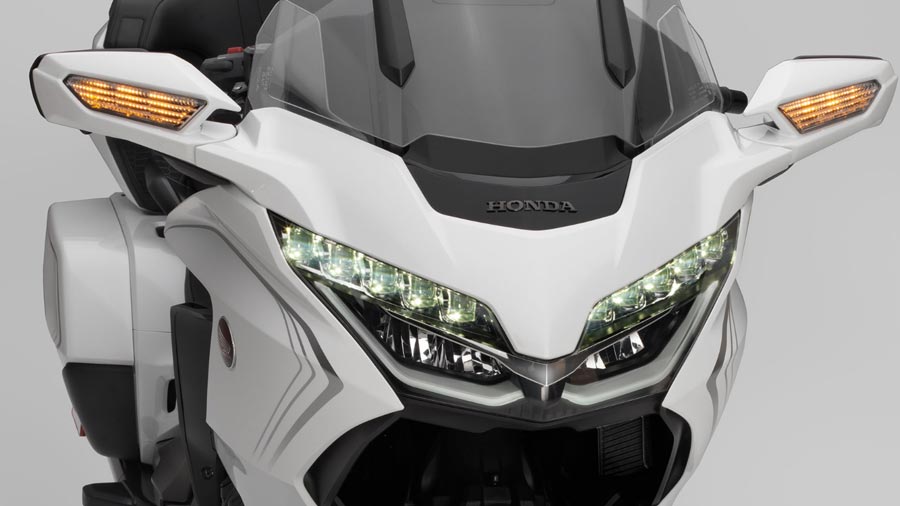 Brilliant LED Lighting
Day or night, you'll love the Gold Wing's LED lighting. The LED headlight design helps to light the way brilliantly when it's dark, while the headlight and LED tail light contribute to the bike's sleek styling. Plus, angular mirrors feature integrated self-cancelling LED turn signals.
Gallery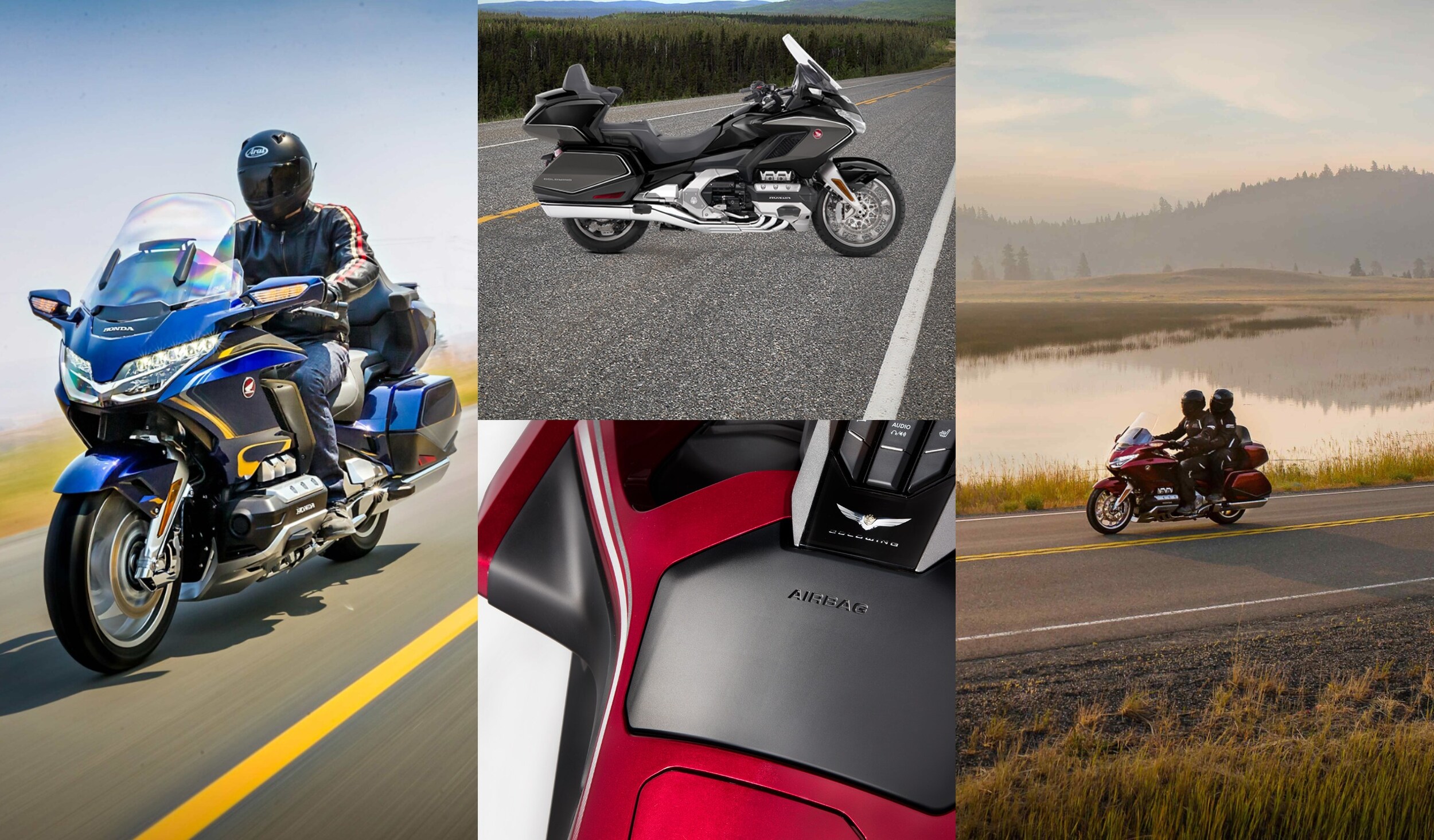 Specifications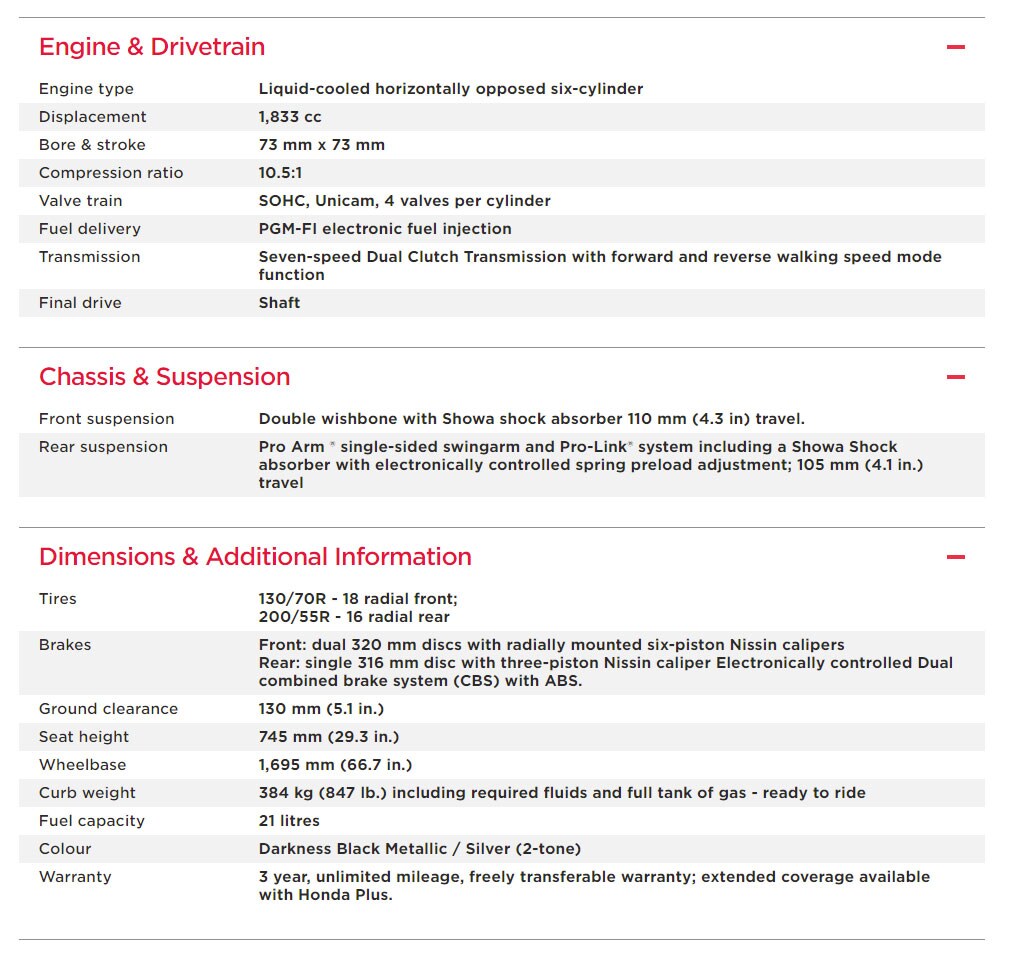 Make an Inquiry