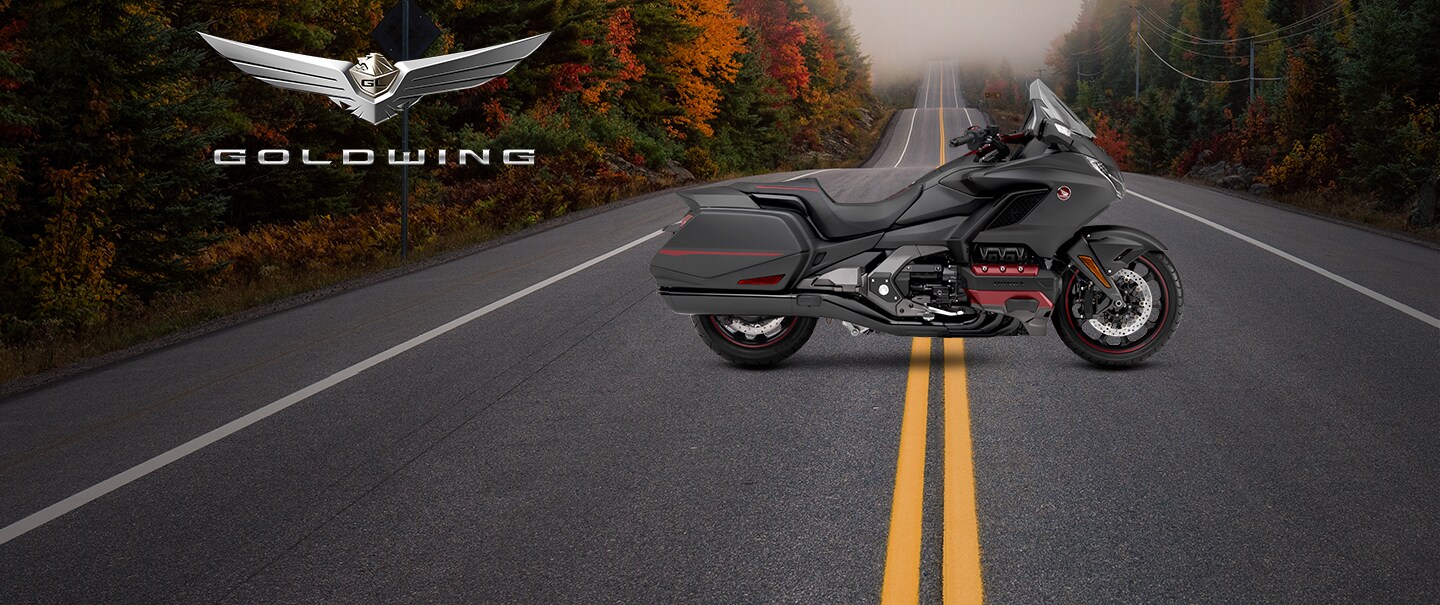 THE GOLD-MEDAL PERFORMANCE TOURER

Olympic athletes may run and swim the same distances, or throw the same discus, or skate on the same ice. But somehow, they just keep getting better and better. And that's exactly what you'll see with Honda's Gold Wing. Sure, it's the bike that started the modern touring revolution way back in 1975. But with every generation, it's more comfortable, better handling, smoother. A technology leader since day one, today's Gold Wing offers features like a 7-speed DCT automatic transmission and Apple CarPlay. And for 2020, we're happy to announce that fog lights are now standard equipment on all Gold Wing Tour models. The latest generation of Gold Wings are champions in every measure of the term. Why not ride one and start setting your own personal bests?
Features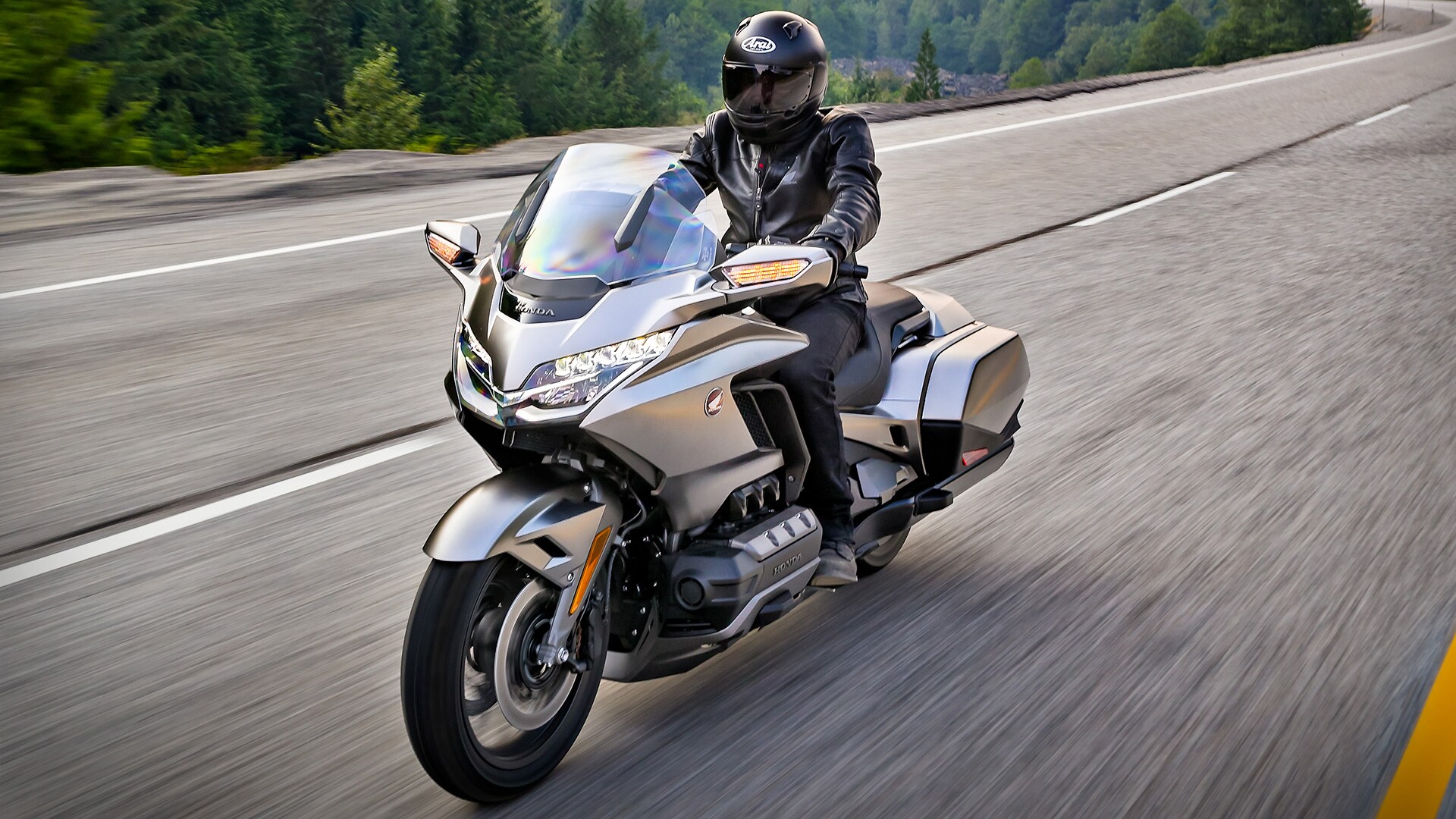 Smooth, Responsive Power
The Gold Wing gets its impressive power from an 1,833 cc horizontally opposed six-cylinder engine with four-valve Unicam cylinder head design. Not only does this advanced engine produce loads of power from way down low in the rev range, it delivers that power in an incredibly smooth and responsive manner.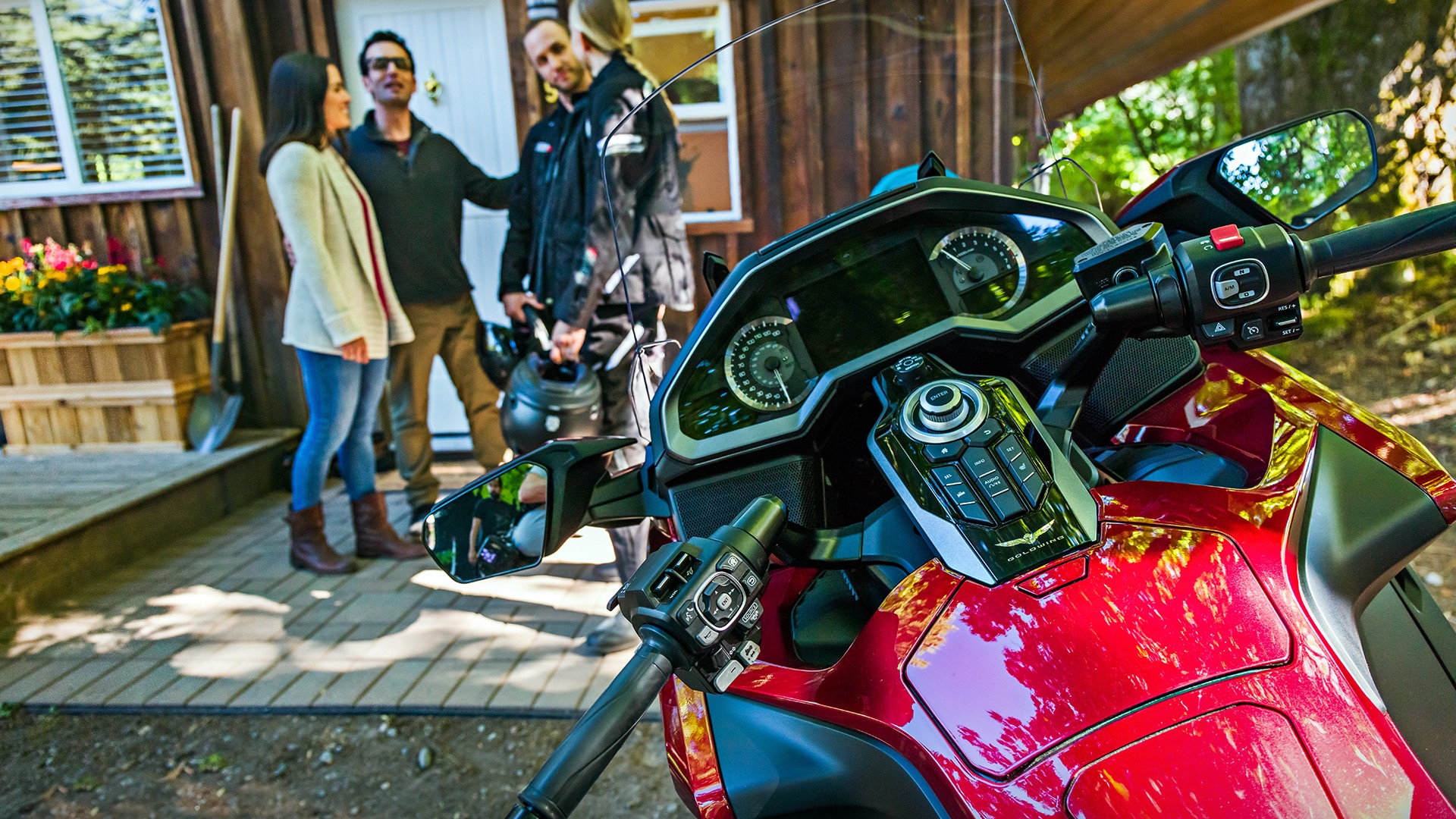 Advanced Ride Technology
Throttle-by-wire contributes to the Gold Wing's stellar throttle response and smooth power delivery. Open road ahead? Standard electronic cruise control helps to make the ride even more relaxing.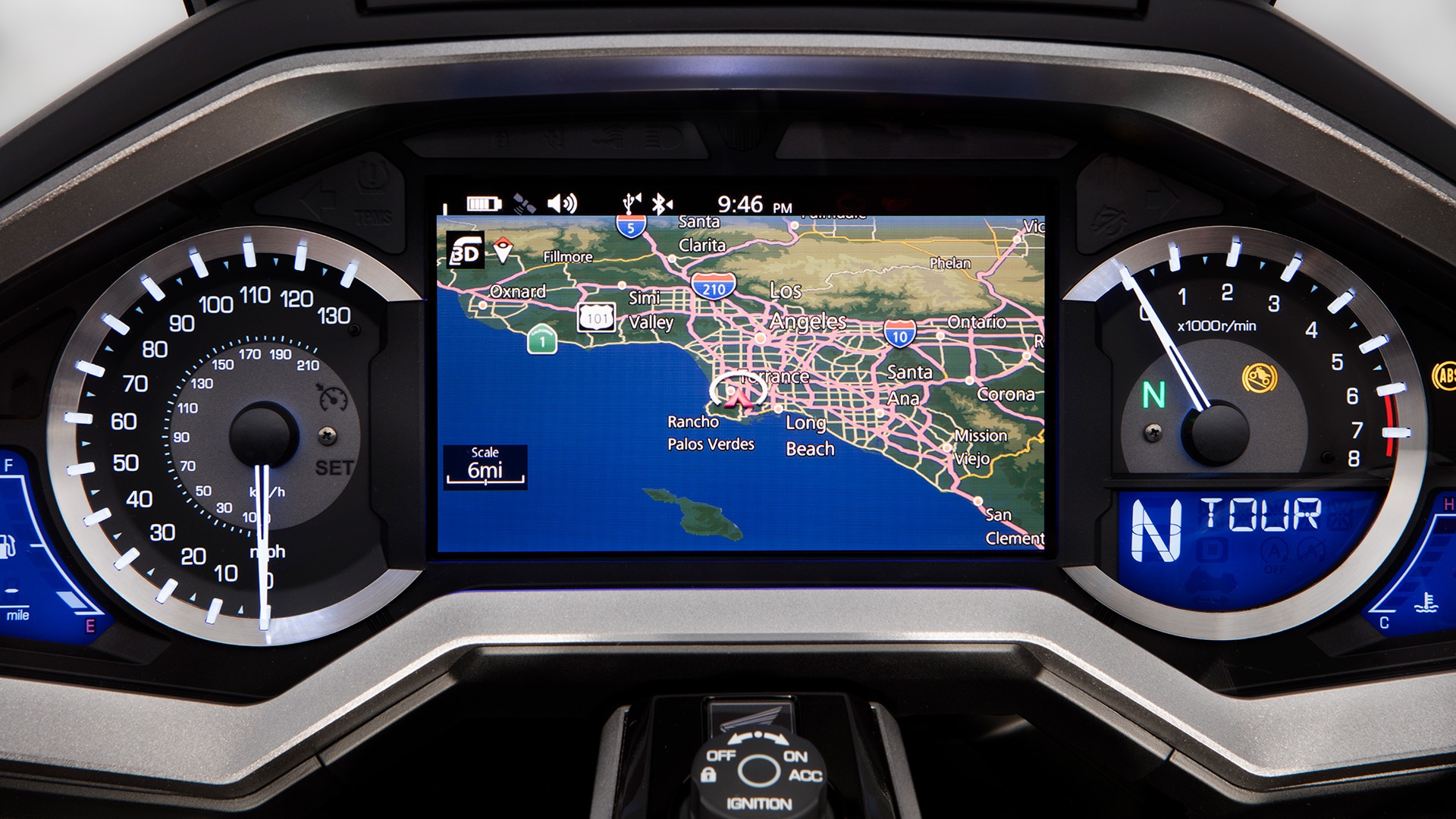 7-inch Navigation & Audio Display
The Gold Wing's dashboard is your multi-media info and control centre when you're on the road. Its intuitive 7-inch LCD display houses the Honda Satellite-Linked Navigation System to help you find the best way to your destination. Plus, the dashboard incorporates a host of premium audio features, and is compatible with the optional Sirius XM satellite antenna for even more audio options.
Gallery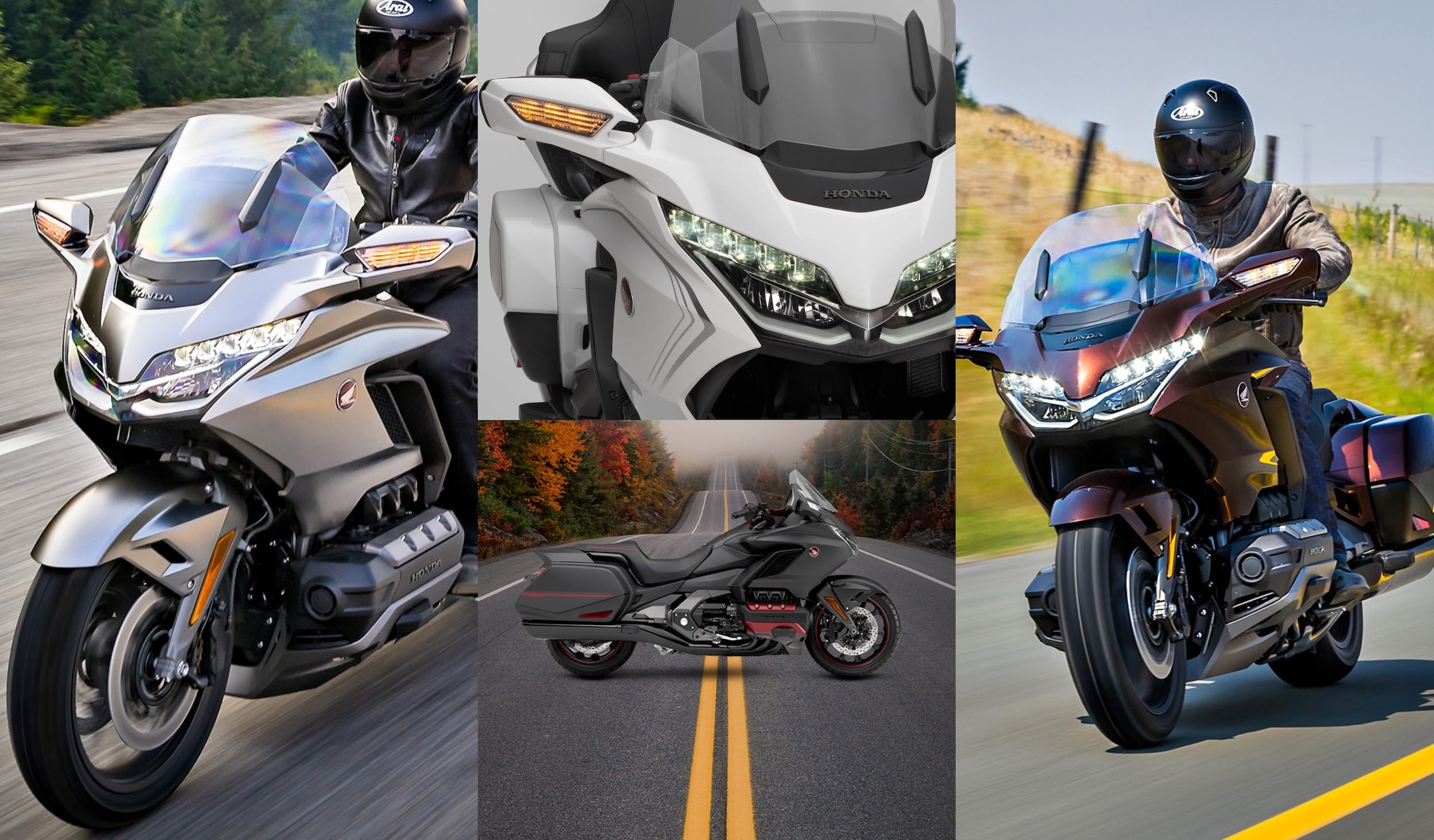 Specifications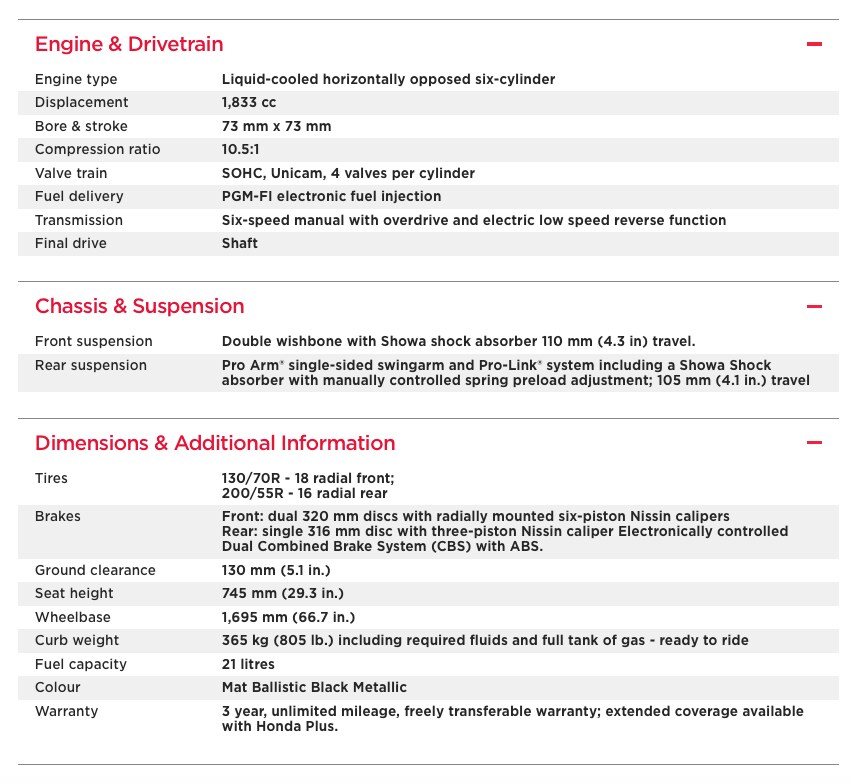 Make an Inquiry