Make everyday life easy with a Honda snowblower, trusted since 1981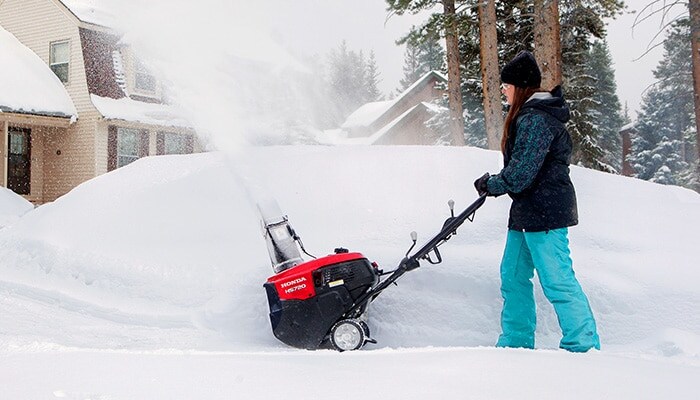 Single Stage
Discover compact, lightweight and easy to handle single stage models. Ideal for city homes, smaller driveways and walkways.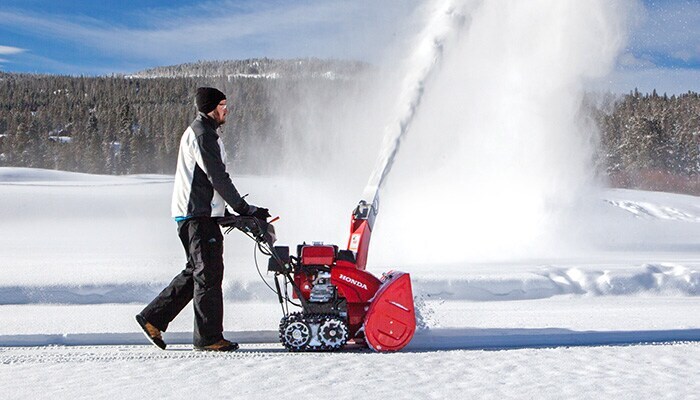 Dual Stage
More powerful heavy duty models. Perfect for larger areas and heavy snow conditions.
Hybrid
Enhanced hybrid drive, two stage performance delivers the ultimate clearing capability.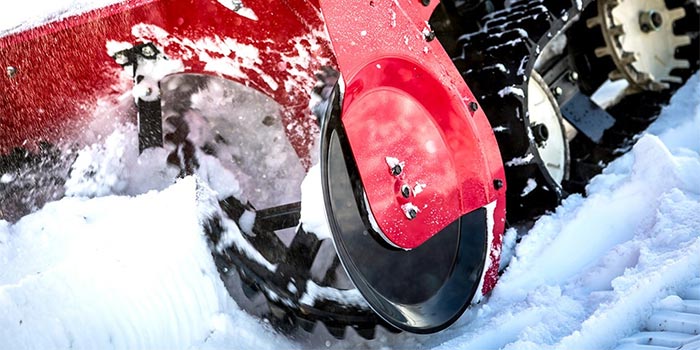 Engineering Experience
Honda has been making state-of-the-art snowblowers since 1981. During this time our engineers have continued to create a full range of innovative features that make snow clearing reliable, quick and easy.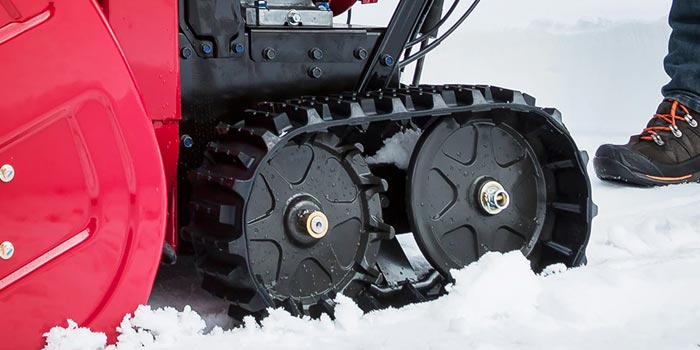 Track Drive
Honda dual track drive system offers superior traction with pliable, low-temperature rubber tracks and sure-gripping cleats. Carefully designed to clear interlocking stone driveways and sidewalks, steep inclines and steps with ease.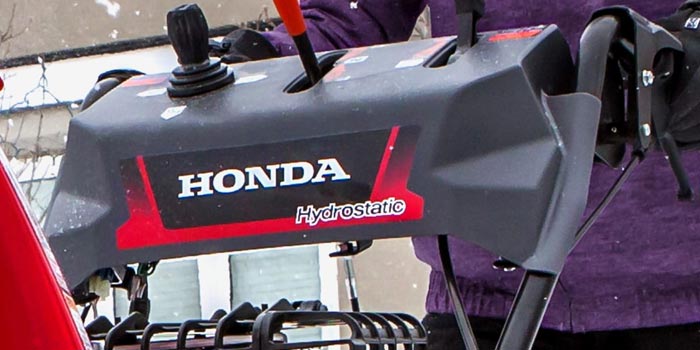 Hydrostatic Transmission Control
Honda hydrostatic transmission uses a single lever to accurately adjust ground speed without affecting auger rotation speed, making it easy to set the pace for every snow condition and personal preference on equipped models.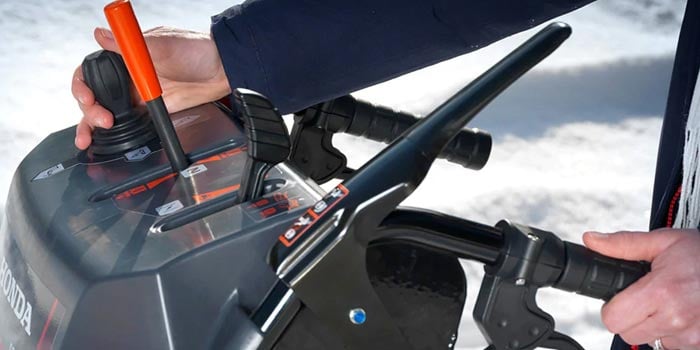 Electronic Chute Joystick Control
Control the height and direction of snowblower discharge on select models through the remote chute with the touch of a finger, moving the convenient electric chute joystick control up and down, left and right.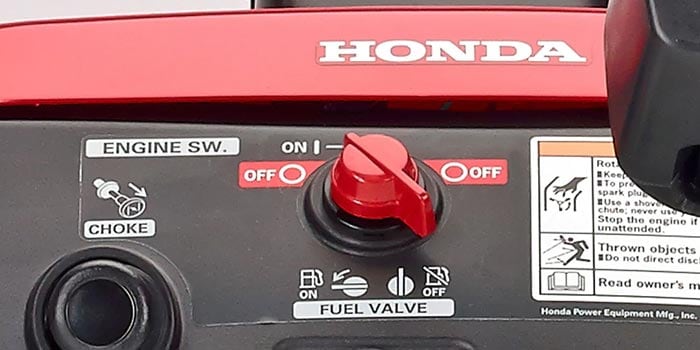 Easy Starting
Select Honda electric start snowblowers come with a standard 120-volt AC electric starter and an oversized recoil grip for easy starting when an electric outlet is not convenient. Some models feature a standard 12V DC electric starter with on-board battery.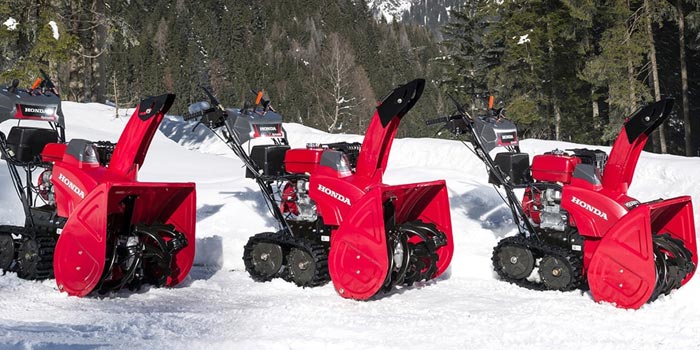 Long-Lasting Quality
Honda snowblowers are premium products offering innovative and durable design - specifically tested and proven to tackle Canadian winters - with long lasting Honda quality you know and trust.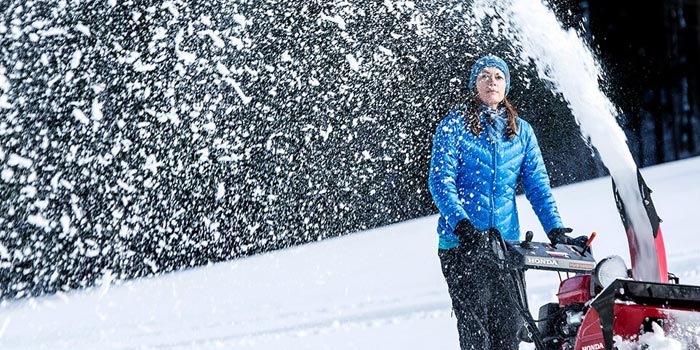 Superior Warranty
Honda snowblowers are backed by up to a 36-month warranty for non-commercial use and convenient Honda retailer network offering trustworthy best in class service.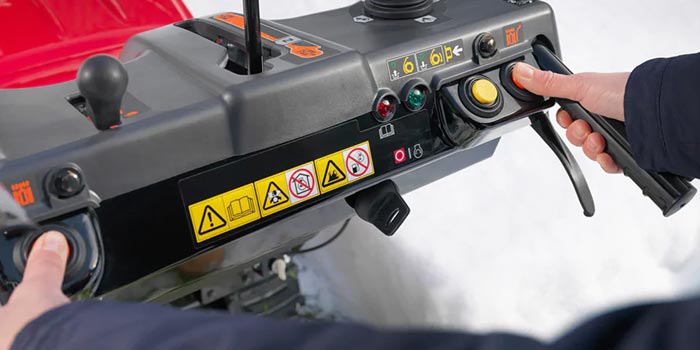 Intuitive Operation
From clever features and ease-of-use to the carefully crafted reliability of portable power, all Honda snowblower controls are easily accessible and designed for ultimate convenience.
Please call at  1-866-939-1126 or fill out the form to Contact Our Power Equipment Specialist