Make everyday life easy with a Honda tiller, trusted since 1978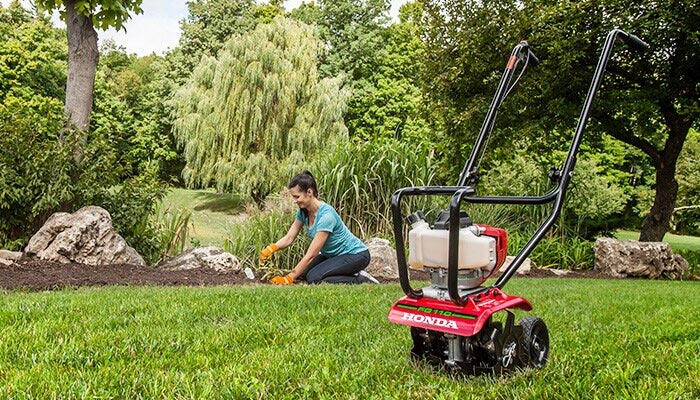 Gardening
Honda garden tillers and mid-tine tillers are perfect for small and medium gardening jobs.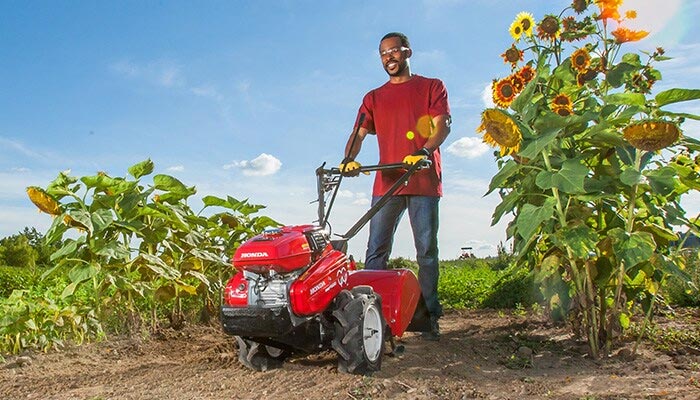 Ground Breaking
Heavy-duty rear-tine tillers are best for extra large gardens or breaking up hard ground.
***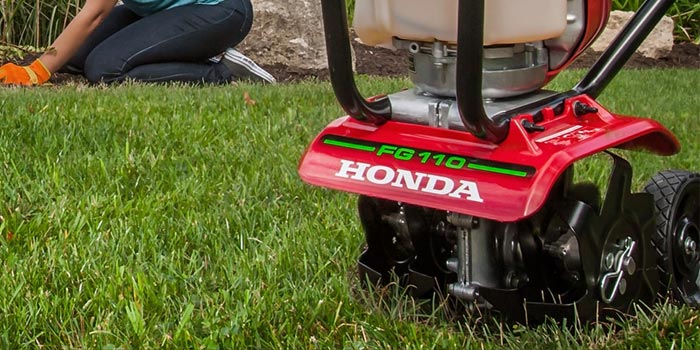 Dedicated Technology
Each Honda tiller is built using cutting-edge technology and innovation you just won't find anywhere else. We've proven that tillers can be powerful without being noisy, overweight and cumbersome. Try one to see and feel the difference for yourself.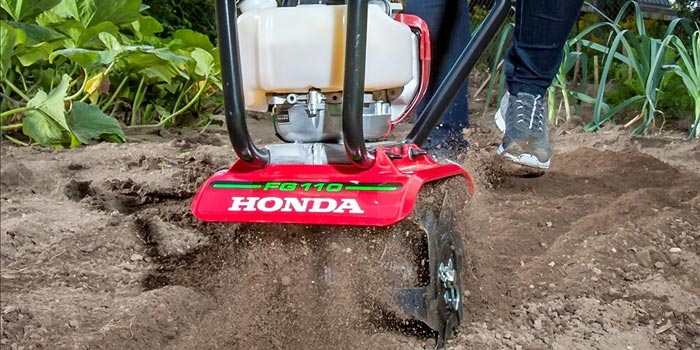 Dual Element Air Filtration System
The Honda high-quality, premium air filter protects the tiller from its dusty work environment. Select models feature the Honda "Cyclone" air filter, which extends filter service interval and provides extra protection in extreme dust conditions.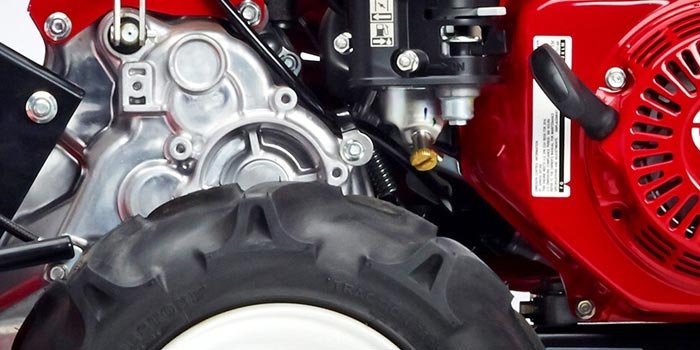 Commercial Grade Transmission
Honda commercial grade transmissions features a heavy-duty drive gear, a front engine guard for added protection and our exclusive Honda-designed hybrid digging/cultivating tines.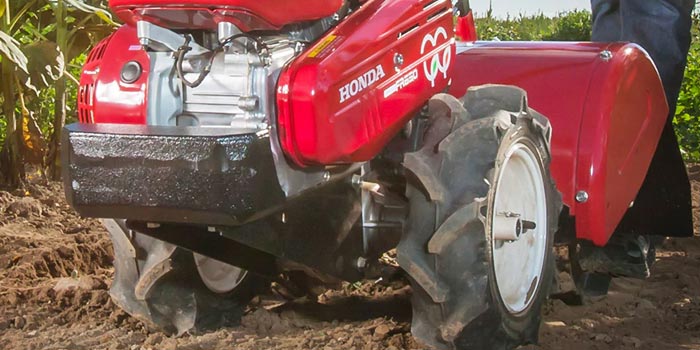 Tilling Width
There are five Honda tiller models with tilling widths ranging from 15 cm (6-inches) to 92 cm (36-inches) in size. From small residential gardens to large commercial lots, there's an ideally suited tiller for every job.
Please call at  1-866-939-1126 or fill out the form to Contact Our Power Equipment Specialist