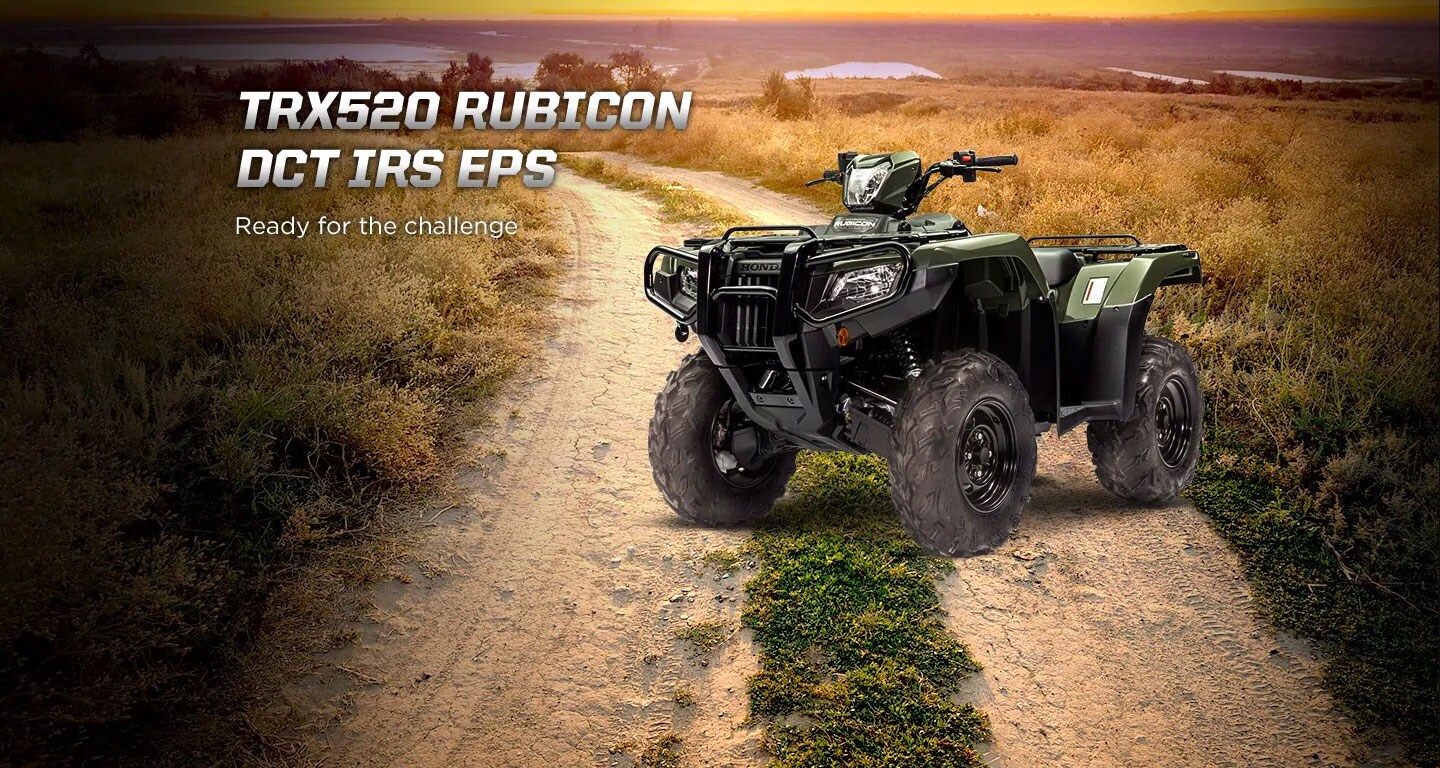 READY FOR THE CHALLENGE

Tackle rough Canadian trails with confidence on the Rubicon 520-its fully independent suspension makes every tough task seem easy.
Features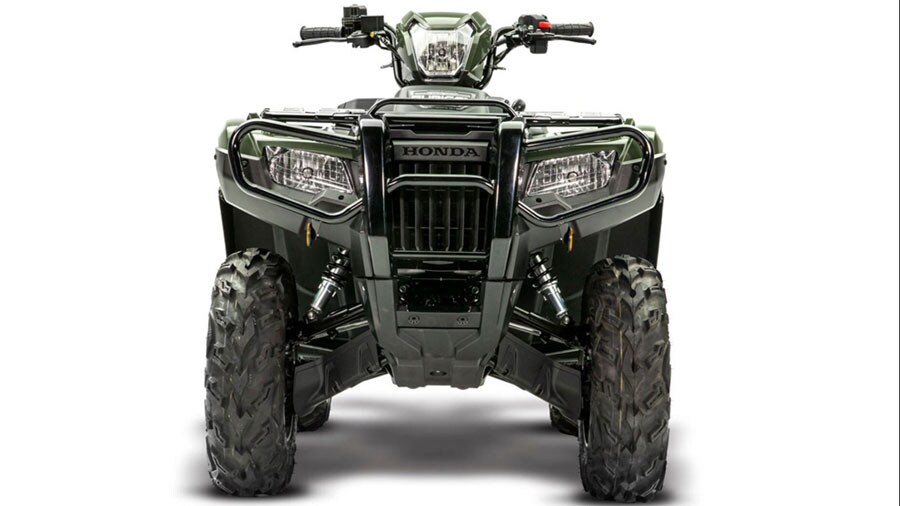 Efficient, Durable Engine Design
Powerful liquid-cooled 518 cc engine is longitudinally mounted, allowing direct driveshaft alignment to both front and rear wheels for maximum drivetrain efficiency. Liquid cooling provides consistent engine operating temperature in extreme conditions for maximum power output and long engine life. Overhead-valve design provides compact engine dimensions for improved ground clearance while maintaining a broad, easy-to-use powerband. Rubber-cushion engine mounting and gear-driven counter-balancer reduce vibration.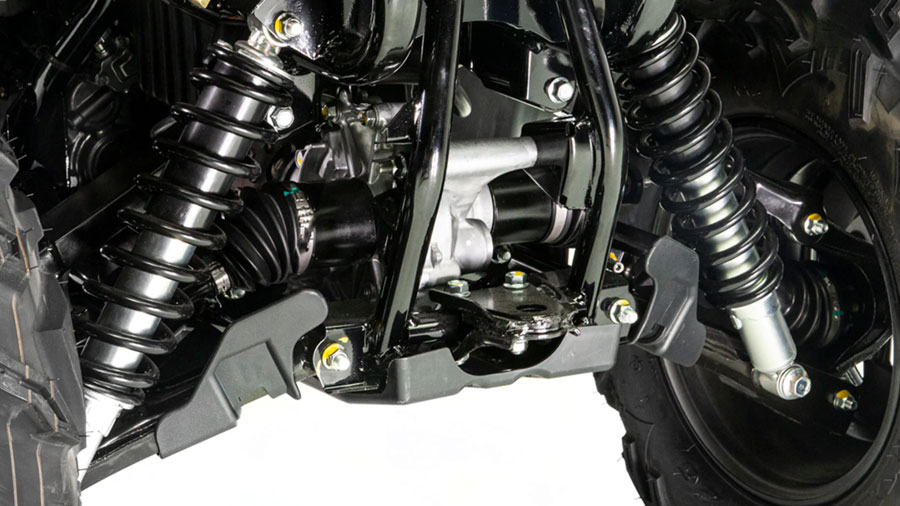 Independent Rear Suspension, Excellent Handling
Double A-arm independent front suspension provides 185 mm (7.3 in.) of well-controlled travel, providing a sense of security and control over difficult terrain. Independent Rear Suspension (IRS) design with lower A arm and upper I arm features optimized stiffness for improved handling performance, and an ample 215 mm (8.5 in.) of travel. Durable wrap-around guards protect the rear suspension's lower A arms when rock crawling. Adjustable spring preload on all shocks allows suspension to be tuned to match varying loads and riding conditions.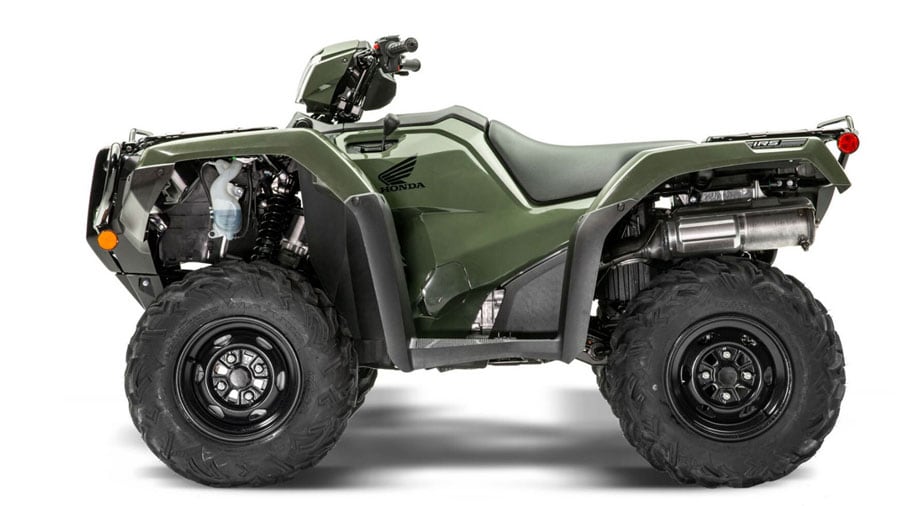 Rugged Design, Convenient Access
Bold bodywork offers excellent mud and debris protection. Clever one-piece tank/side cover design requires no tools for removal, providing quick access for maintenance. All-steel full-sized front bumper wraps around the headlights, improving protection and adding to the Rubicon's aggressive appearance. The bumper also features an integrated mount for an accessory winch.
Gallery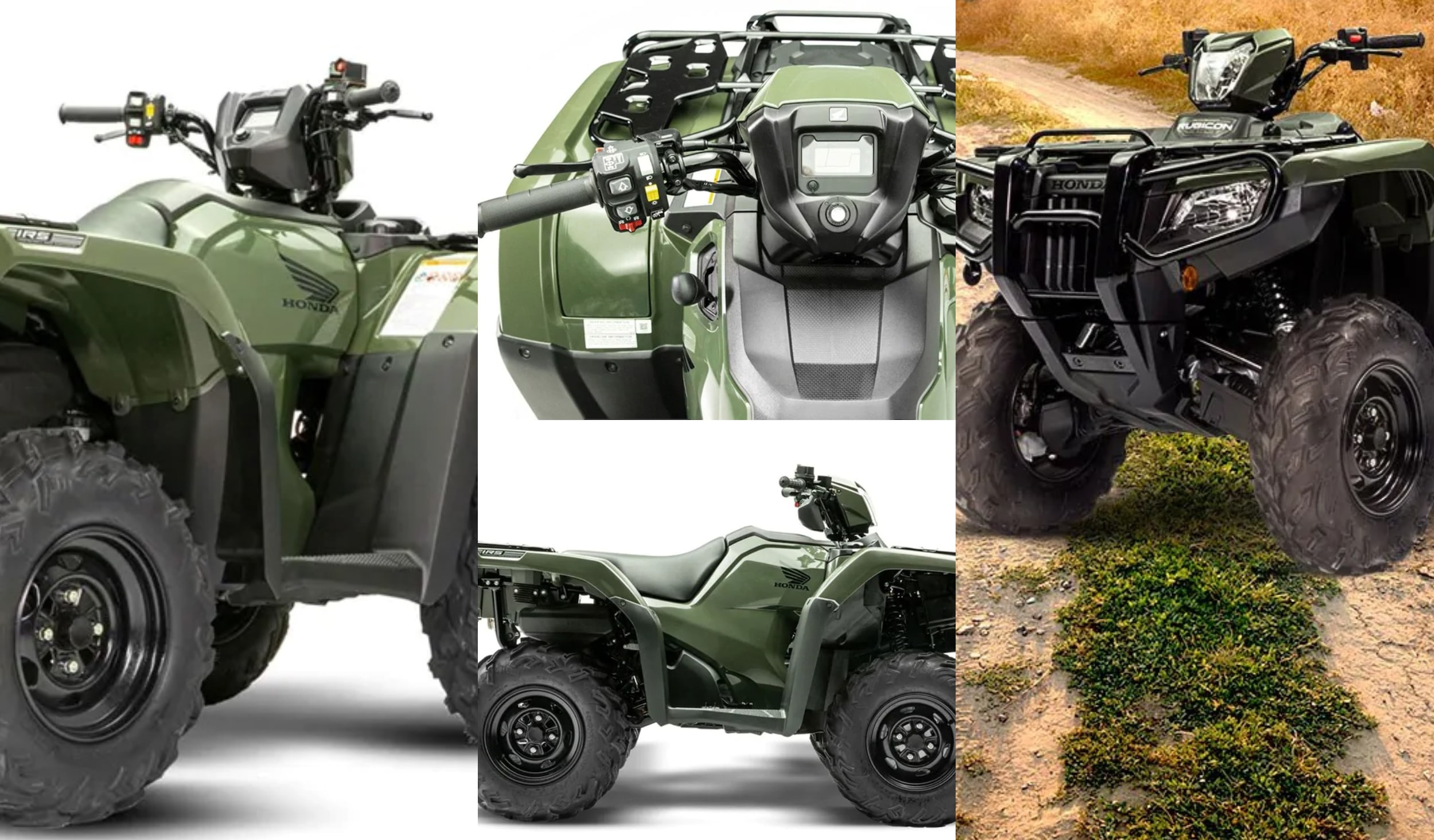 Specifications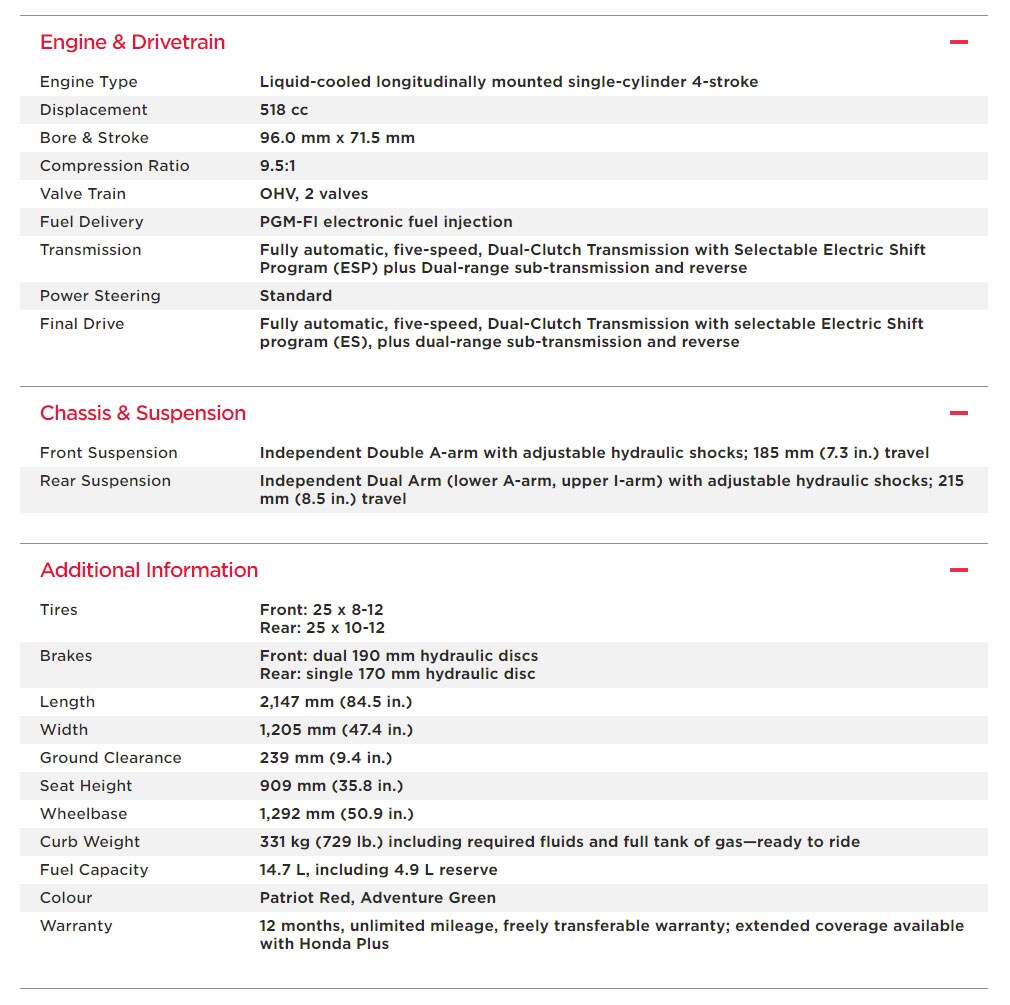 Make an Inquiry