Driver's everyday get behind the wheel of their car and instill a lot of blind trust into their vehicles without truly understanding the function of each component under the hood. How all those components work together to keep the engine operating efficiently. If even one component fails, we could find ourselves stranded roadside.
Genuine Honda Batteries for your Car!
The battery is the backbone of the electrical system anatomy. The battery converts chemical energy into electrical energy and vis versa. This allows the battery to supply power to the starter and ignition system, deliver the extra power needed when the electrical load exceeds the alternator's supply, and stabilizes voltage in the electrical system.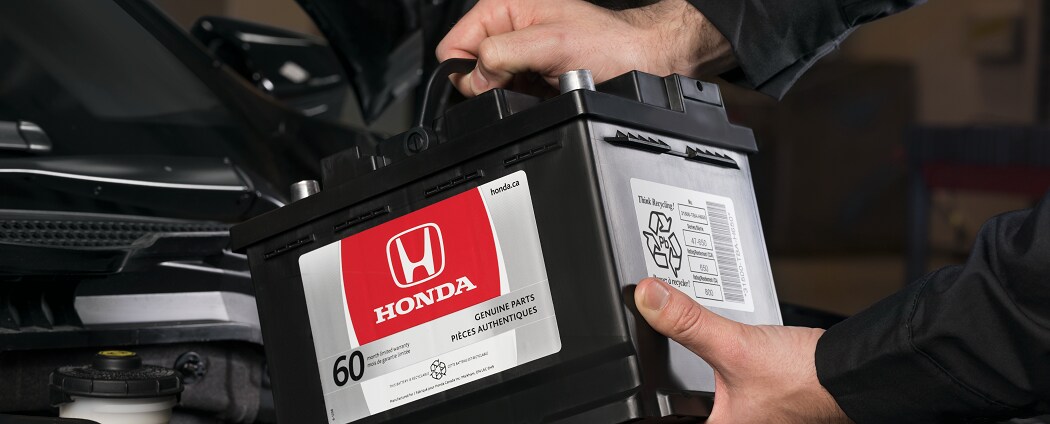 Your Honda battery and its connections should be checked at every service maintenance appointment to ensure the battery is mounted securely, and the connections are clean, tight and corrosion free. Batteries do not always give warnings before they fail. At Clarington Honda we recommend changing the battery every 3 years to get you through those cold Canada winters worry free. Our technicians will work diligently to protect your Honda battery with a detailed inspection of the battery and all its components.
Our Parts Department stocks a vast inventory of Genuine Honda OEM parts. And because there is no such thing as one size fits all battery, we will have the Genuine Honda Battery needed that has adequate capacity for your exact make and model. If by chance we do not have the battery, or any other part, you need we can always order it for you!
Stay fully charged by Scheduling a Service Appointment today at Clarington Honda in Bowmanville. Our Service Department is open Monday through Friday 7:30am to 6pm and Saturday 7:30am to 4pm.