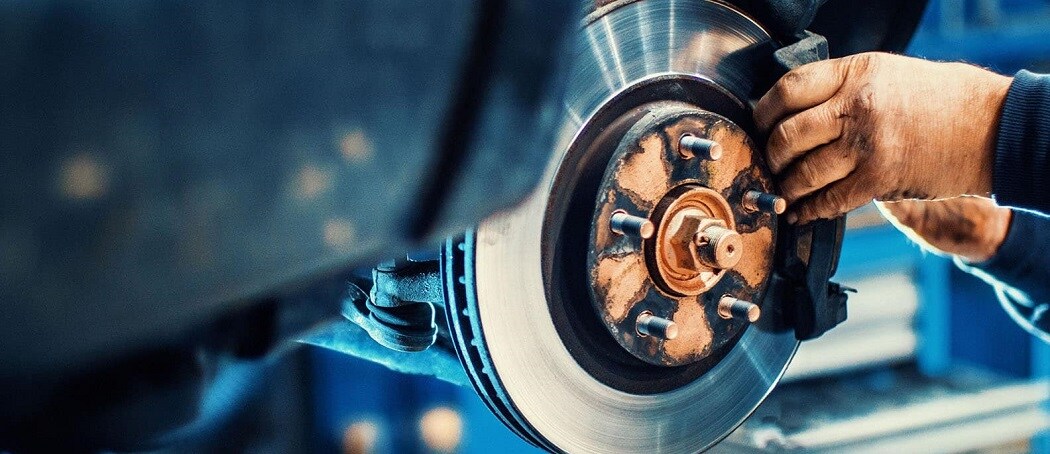 There is no feeling worse than the sound of squealing brakes while enjoying a peaceful summer drive with the windows down. Did you know that sound is telling you that your brakes may need to be inspected immediately?
Brake Inspection at Clarington Honda
One of the most important safety mechanisms on your vehicle is your brake system. You want to be able to come to a full stop, when you want, in any situation. Any component of a brake system, when not operating properly, can place you in a dangerous predicament. Once you notice any irregularities in your braking performance be sure to have your brakes inspected as soon as possible.
Let Clarington Honda keep you and your family safe
Our highly trained and qualified technicians will work hard to inspect every component of your brakes to ensure they meet the high safety standards set by Honda to safely drive your vehicle. If any component falls below the standard we will service or replace that component with genuine Honda OEM parts from our Parts Department. Our Parts Department keeps a vast inventory, and if we don't have that part available, we can order it for you.
Schedule Your Appointment Today
You can always stay one step ahead and schedule routine maintenance on your brakes. Use our Maintenance Calculator to get a list of recommended maintenance based on the year, make, model, and mileage of your vehicle, and book a service appointment that suits your schedule. We are open Monday through Friday from 7:30am to 6pm and Saturday from 7:30am to 4pm.
We are happy to service all New and Pre-Owned Honda's bought from Clarington Honda or elsewhere. You can expect nothing less than excellent care of you and your vehicle, top - tier customer service, and peace of mind that your brakes will operate at top performance when you need them most.